AGWA este o aplicație realizată de USDA-ARS Southwest Watershed Research Center în colaborare cu U.S. EPA Office of Research and Development Landscape Ecology Branch .
Aplicația este destinată platformelor Windows, permițând realizarea de modele ale scurgerii din precipitații precum și modele de eroziune (KINEROS2 și SWAT).
Pentru a rula aplicația AGWA necesită soft-ul ESRI ArcGis Desktop 9.x cu licenta pentru extensia Spatial Analyst 9.0 (AGWA 2.0) sau ArcView 3.x (AGWA 1.5).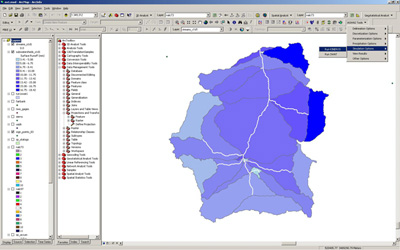 În urma înregistrarii puteți avea acces și la diferite seturi de date, printre care și tipul de soluri pe Glob în format shape.
Pentru mai multe detalii accesați site-ul Automated Geospatial Watershed Assessment